High Quality Domestic & Commercial Oven Cleaning
Only bio-degradable, non-toxic, non-caustic 100% safe solutions used
NO fumes, NO odours, your oven can be used as soon as we leave
Van mounted cleaning system for racks, doors, rings, lining etc
Fresh solution used on every clean
Cleaned to 'as new condition' within 2 hours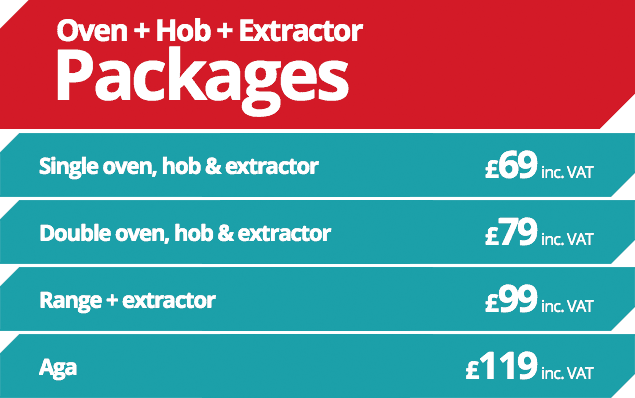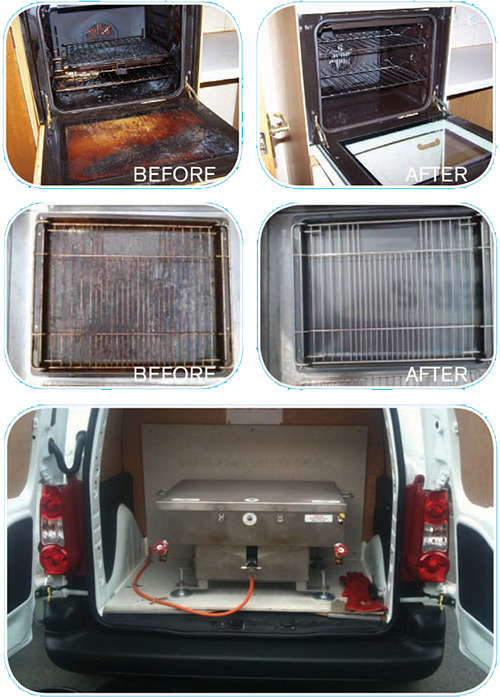 What people say about us
Chris Hardisty
Baca Charity Midlands
Martin Clohessy
John German
Totally committed to providing the highest level of cleaning
At Clean our oven cleaning technician's provide you with the most thorough professional domestic & commercial oven clean ever or it's FREE – Guaranteed!. On completion of the clean your cooker will be back to as near to showroom condition as possible.
We are totally committed to providing the highest level of cleaning with outstanding results!
Our oven cleaning systems are built into our sign written vans, these remove all traces of carbon from all the removable parts of the oven.
Other oven cleaners claim to offer a bio degradable non caustic service but still use caustic chemicals in there dip tanks. At Clean we use only our own specially developed cleaning solutions that are 100% safe. No fumes, no odours no harmful chemicals.
Any work we carry out is done with minimal disruption and what's more, our bio degradable, caustic-free, eco-friendly solutions guarantee your oven and appliances are completely safe and ready to use as soon as our technicians have finished cleaning!
Need a price?
Get in touch with us for a free, no obligation, no fuss quote.
Oven cleaning plans – includes oven, hob & extractor
As well as our single-clean service, we also offer Oven Cleaning Plans.
These are designed to keep your Oven in 'showroom' condition and sparkling all year long.
Silver Plan from £6.99 per month (one deep clean per year including bulb & filter replacement)
Gold Plan from £11.99 per month (two deep cleans per year including bulb & filter replacement)
Platinum Plan from £15.99 per month (three deep cleans per year including bulb & filter replacement) * FREE replacement paper filters every two months with this plan *
Interested? Give us a call to find out more
How it Works! – Our Unique five step Cleaning Process
Step 1
All of the removable parts of the oven, hob and extractor are carefully taken out to our van where they are cleaned in our custom built heated dip tank where the grease and burnt on food deposits are completely removed.
Step 2
Our technician will then return to the oven where our specially developed, 100% caustic free solution is applied to the interior of the oven. Using our unique cleaning tools and a measure of hard work, ALL traces of carbon, grease and fat are removed leaving the oven in showroom condition.
Step 3
They will then remove the doors and split them apart to give our technician access to clean between the glass removing those annoying drips you can't normally reach! We then remove the fan and fan plate on an electric oven and they are then also cleaned thoroughly. The technician will then remove all carbon behind the fan as this is the usual cause of smoking from the oven at high temperatures and in extreme cases can be a fire hazard.
Step 4
The technician will then return to the van mounted cleaning system where the heat and our special solution will have been working together to dissolve the burnt on carbon and grease from the removable parts of your oven, hob and extractor. The removable parts will then be given a final clean to ensure they are back to as new condition.
Step 5
Your oven is then carefully re-assembled, polished and the exterior degreased. We then oil the Stainless steel ovens, hobs & extractors leaving a streak free polished finish.
At Clean no caustic chemicals are used at all in our cleaning system. We use the products all day every day and feel it is important that there are no harmful or toxic fumes used in the whole process from start to finish.